Deep Fishing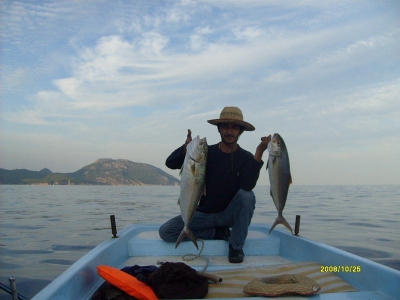 Adrasan fertile waters of the Mediterranean's most beautiful time to spend before an activity, no ability to hold avlamadığınız fish varieties and sizes. Fishing, angling hunt fish Adrasan minutes of the most beautiful and full of adrenaline are sure to live.
When you begin to feel the power of the fish at the end of Oltanızın fight you will see how a real fight. If you keep your holiday the most beautiful moments of pleasure you get while watching the fish will remain.
It is possible to find all types of fish you want to see Adrasan waters. And the fish are really tasty in Adrasan, AJ, Lamb, Yellowtail, Hunter, Sea Bream, Swordfish, Swallow, Spanish mackerel, Lagos, coral, tuna, bonito, Bonito, Baraccuda, rib, Zargana, coral, and Dentex fish. In addition, specific to the Mediterranean grida fish is also very tasty. Where rivers meet the sea in the sea bass and mullet are featured in the winter months.